Tuesday, January 27, 2015
We have been thinking a lot about our Table Kits recently, I was scouring the web for new design ideas when I came across a couple of "how to" videos which I thought were fantastic, so armed with these new ideas, I decided to compile a list of inspirational ideas for possible tabletops.
First up - The Recycled Pallet Table.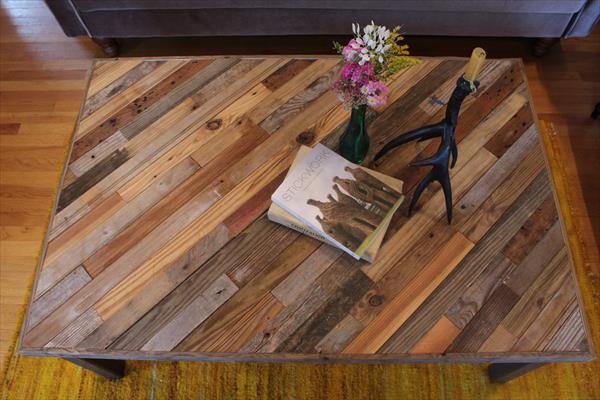 Image from 101 Pallets
This How To Video by BeachBumLivin shows how to make a very stylish coffee table using nothing but old pallets, by scouring businesses for thrown away pallets, you can do this cheaply if you have the tools to do it justice. As you are recycling the wood from the pallets and including Kee Klamp into that mix, the design possibilities are endless! I personally think that if left looking slightly rough and ready while also using KeeKlamp Galvanised Tube and fittings, you have a match made in DIY Industrial heaven.
2 - The Glow Table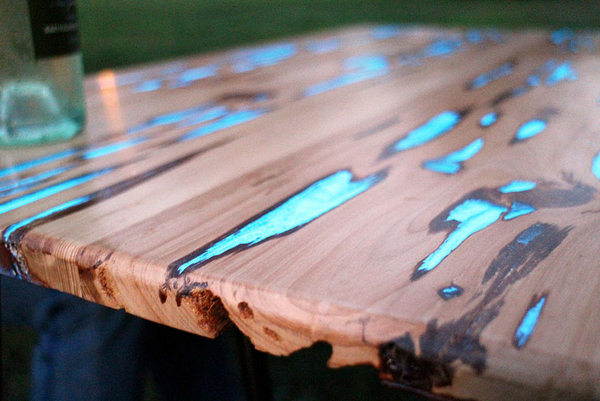 Image from Bored Panda
This instructable shows how to make your own glow in the dark table, using any piece of wood, a bit of imagination and a mix of glow in the dark, resin and a bit of elbow grease (or an industrial sander) can produce some incredible effects, I see this working well with our Kee Lite fittings and Aluminum tube unless you went with more a more "rustic" style of wood. I personally love the idea of snowflakes or patterns hidden within the grain of the wood which remain invisible… until nightfall comes.
3 - The LED Table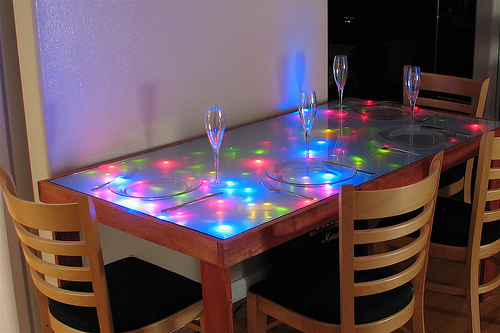 Image from Evil Mad Scientist
This amazing concept is the work of a UK based fabricator, it caught my attention as it not only glows in certain sections, you can change the colour and speed in which it changes, this table SCREAMS alumiunium to me, so I turn to our Kee Lite fittings to compliment the unique style and retro feel, interestingly enough, these tables are made to order, so if you like this concept, why not give http://www.design4wood.co.uk/ a call?
4 - The Penny Bar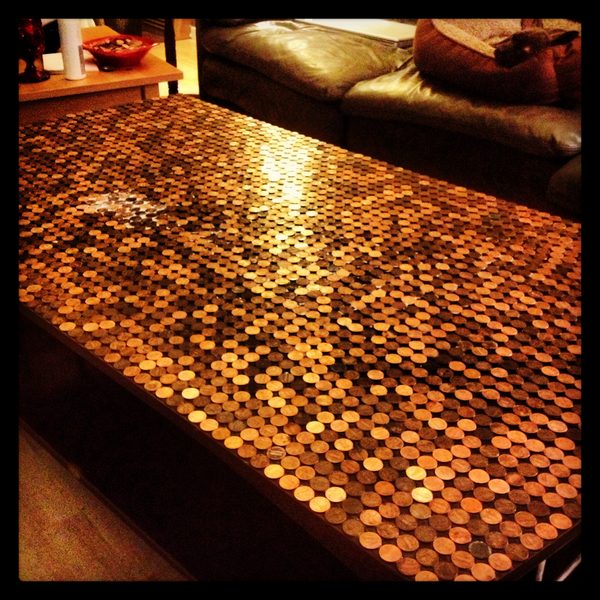 This unusual idea shown here in this how to video by Ssmallfry can show how a very basic piece of wood can be used to make a nice looking table very cheaply, as you are covering the entire surface of the table and then sealing it with epoxy, the table top itself can be fairly basic, ultimately it would be up to you whether you use pennies, two penny pieces or break the bank and choose to go with 5 pence or even ten pence pieces!
5 - "Live Edge" Table Tops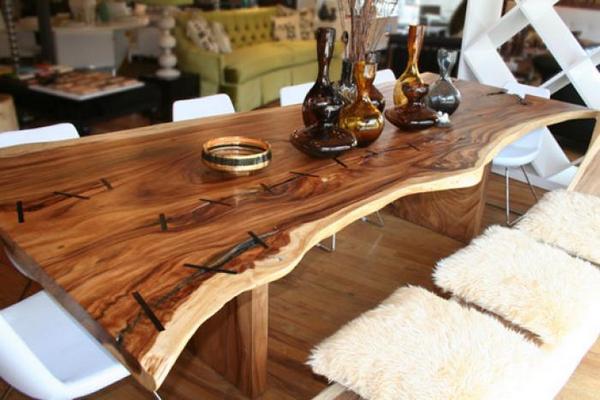 Image from Room Service Store
Alternatively using reclaimed wood and "live edge" can produce some fantastic results! Check out these examples from Esty. Getting hold of a supplier may not be as hard as you think, check out the http://www.communitywoodrecycling.org.uk/ site to find a supplier near you!
Alternatively contacting a local tree surgeon such as www.kentlogs.co.uk is a great way to obtain beautiful table tops such as:
Be Inspired! Do you have any other ideas you would care to share with us?
Related Entries